Universal Display Cases for Collectables We Manufacture

12 DISPLAY CASES for only $90 (includes S&H to lower 48 states):

1/24 Scale Cars

Figures

Dollhouse furniture

Miniatures

Beanies

Toy soldiers

and other collectibles

GREAT GIFT IDEA!!

Divide them among your friends and family or create one large display!

Each unit consists of a clear plastic rectangular box.

Display cases are designed to nest on top of each other for secure stacking!

Keeps your collectibles DUST FREE!

See sample photos for ideas.

NEW and NEVER USED!

Inside Dimensions:

11 inches long x 6-1/2 inches wide x 6-1/2 inches high.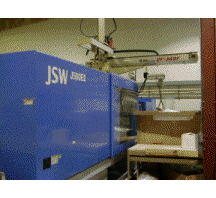 These high quality display cases measure 6½" X 6½" X 11". Each display case consists of two identical "U" - shaped halves assembled together to make the display case. They are ideal for protecting and preserving several types of your valuable collectables. Only $90.00 per box (a box contains 12 high quality display cases) includes S&H to lower 48 states.
Toll Free Order Number is 866-690-1172
---
---
Attention Sun Tanning Salons
New low-cost "Translucent Sun Tanning Goggles" we manufacture will be available soon. These quality low-cost goggles are being tested now. Call or check here frequently for lowest prices and best availability.
---
In addition, a line of Adjustable Solder Pallets are the perfect answer to ever changing circuit board dimensions, OEM manufacturing requirements, or new engineering challenges. Contact Doug direct for details on these Pallets.
---
---
Let's talk! Call Doug at 866-690-1172 about our generous Dealer discounts!
---